German Evening courses in Berlin
German Evening courses in Berlin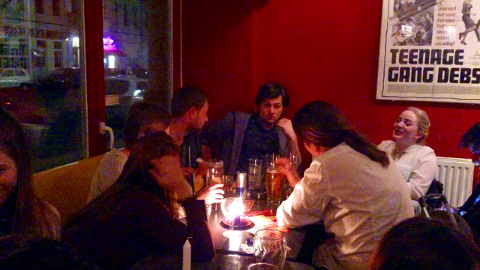 PSP Sprachpunkt offers you the possibility to learn German whenever you like – the whole year through.
Our German courses act according to the CEF - Common European Framework of Reference of Languages. Therefore language levels like A1/A2 (Basic), B1/B2 (Intermediate stage) and more progressive levels can be visited. The German Evening course takes place two times a week in the evening (6 - 8 lessons a week) on Tuesday and Thursday or Monday and Wednesday, starting at18:30 pm or 19:00 pm.
Generally you have the possibility to pay or lengthen the German course monthly, but we from PSP Sprachpunkt also give you the opportunity to book and pay for a time/ length you would like to
visit our German courses individually,
meaning, you decide how long your course will be.
The costs for one month is 95 € .
Enjoy learning German in small (3-10 participants), communicative and international groups.
If you have any more questions, please don't hesitate to contact us or just visit a trial lesson.